A Little About the Band...
Playing in a band or orchestra might be something you have always wanted to do, but you simply found the notion to be a bit intimidating or you might have thought that you couldn't do it. Nothing could be further from the truth. The Beacock Music Concert and Stage Band were started just for those people who may have missed learning how to play an instrument back in their school years, and now they regret it. It is also for those people who played back in school, but have then spent many years building careers and raising families.

No matter what your circumstances, Concert and Stage Band provide a non-intimidating environment for you to begin or to resume. It offers you the chance to play the instrument you have always dreamed about and to progress at your own rate. The only expectations will be those that you place on yourself.
You will find that the people who join these bands are from varied backgrounds, but they all share one thing in common – their love of music. Being active in music has been shown to have very positive effects on people's emotional and physical well-being. Many new friendships are formed, and the group lessons, rehearsals and concerts become very important parts of their lives.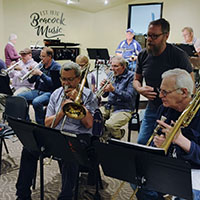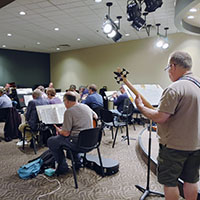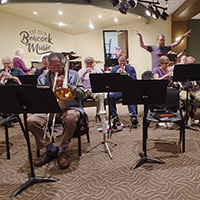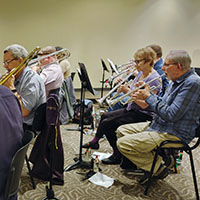 Rehearsal Information: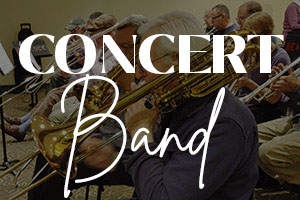 The Beacock Music Concert Band meets on Mondays from 9:30am-11:00am in the Recital Hall at Beacock Music.
Feel free to stop by any time to check it out to see if it is right for you!
Email or call the Education Center for more information
Concert band is on Summer Break and will resume in September, 2023.
FREE!
The Beacock Music Jazz Band meets on Fridays from 9:30am-11:30am in the Recital Hall at Beacock Music.
Feel free to stop by any time to check it out to see if it is right for you!
Email or call the Education Center for more information
Jazz band is on Summer Break. Rehearsals will resume in late July in preparation for:
The Marriott: August 4, Clark County Fair: August 5, 5:45-6:45, and Vancouver Wine and Jazz Festival TBA (end of August)
FREE!!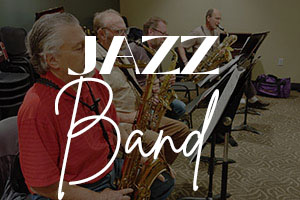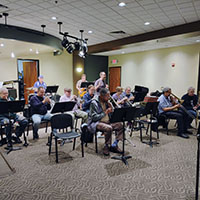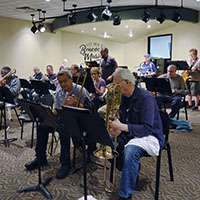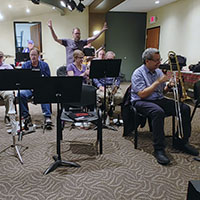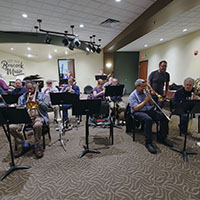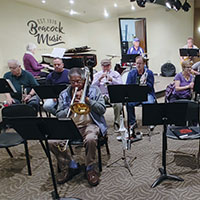 About the Director: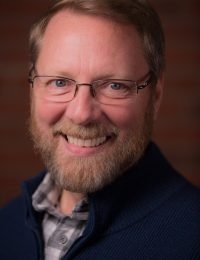 Gene Burton
Current Director of the Beacock Music Concert and Jazz Band
Gene is a retired music educator from the Gresham-Barlow School District. During his tenure, he has taught bands at Milwaukie High School, West Orient Middle School, and Dexter McCarty Middle School. In addition to band, Gene has also taught leadership, technology, student council, photography, choir, general music and world music classes. His bands and choirs have performed at All-State Conventions in 2008 and 2012.
In 2011 Gene received the John C. McManus Distinguished Teacher Award in honor of a lifetime of service to music education and in recognition of highly distinguished professional accomplishment. He is also the Director of Human Resources for NW Band Camps and has recently become a member of the Phi Beta Mu International Bandmasters Fraternity and has received recognition into the Oregon Bandmasters Association.
Outside of music, Gene enjoys many hobbies including skiing, woodworking, bowling, bike riding, paddle boarding and just hanging out with friends and colleagues. He also enjoys spending time with his wife Mandy, his daughter, Ashley, and his three grandchildren, Lilly, Oliver and Lincoln.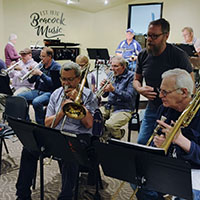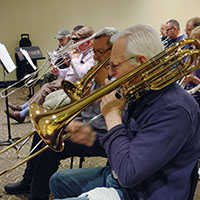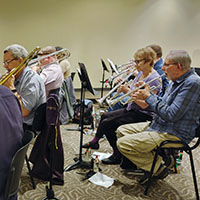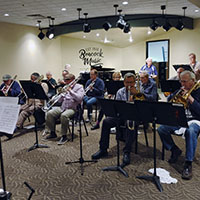 FAQ
Question: How much does it cost to play in the band?
Answer: You can join the concert band, jazz band, or both! It is all free of charge.
Question: Where do the bands rehearse?
Answer: The bands rehearse in the Recital Hall in the Education Center at Beacock Music. In addition to their rehearsals, the bands have many gigs in the area throughout the year. They perform at retirement homes, local music festivals, in parades and much more!

Question: When do the bands meet?
Answer: The Beacock Music Concert Band meets on Monday morning at 9:30am-11:00am. The Beacock Music Jazz Band meets on Friday morning at 9:30am-11:00am

Question: I'm not 50 yet. Can I join?
Answer: Absolutely! Give us a call at 360-694-7134 for more information!

Question: How do I know what instrument I should play?
Answer: Your preference is the most important factor and the starting point. If you love the look and sound of a trombone, for example, you should start with that. Check with your conductor or teacher to see if you have any physical conditions that could be a problem. It's rare when that is the case. If your heart isn't set on a certain instrument, ask your conductor or teacher what the band or orchestra needs. You will be even more important if you play an instrument that fills a special need.

Question: How do I get an instrument?
Answer: You can rent a good instrument in good condition at a modest cost from Beacock Music. If you change your mind about what instrument you want, Beacock Music will make an exchange for you. The most important thing is to get a good instrument in good condition. Some people become frustrated if they try to play an instrument that no one could play. If you have an instrument in the attic or if you find one at a garage sale, allow our repair technicians to examine your instrument, and give you a free estimate on any repairs that may be necessary.
Founder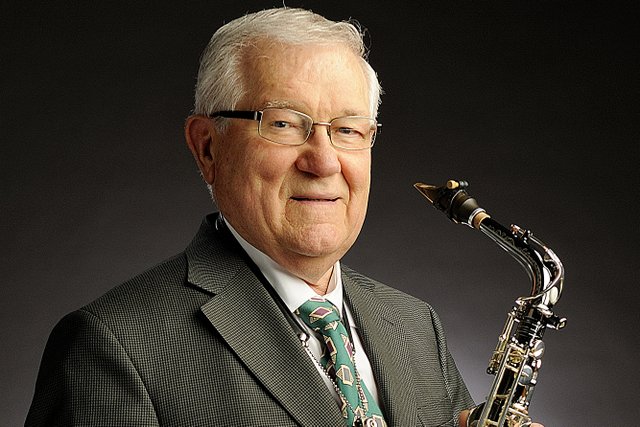 Dale Beacock
May 1, 1930 - August 4, 2011
Dale Beacock had over 40 years of teaching experience, specializing in band instruments. He taught in the Vancouver Public Schools and Clark College, as well as private lesson instruction.
He was a sought after adjudicator in the area, and had an extensive background in jazz music as well. Dale held a masters degree in music performance and education from the University of Portland.
"Dale had a great sense of humor and saw the best in everyone. We don't know how to continue on without him."